Our Top Sellers
Black Box
Bota Box
Fish Eye
Franzia
Almaden
The Big Green Box (Pepperwood)
Peter Vella
Corbet Canyon
Big House
Carlo Rossi
Looking for Something Specific?
We have a large selection of micro beers in our store. Give us a call if there's something specific you are looking for.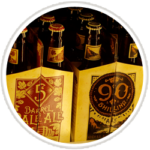 Pay us a visit or give us a call. We're happy to look up a product for you (or recommend our staff favorites).