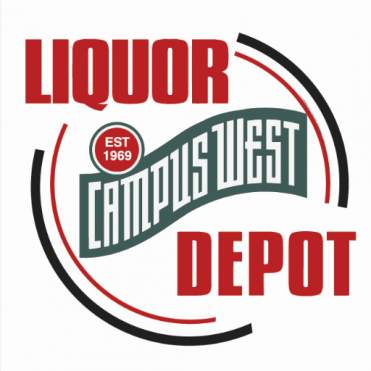 Announcing Our Fall Giveaway Extravaganza!
We've teamed up with several of our friends for a special Fall Giveaway Promotion.  Each week this Fall we will be giving away one Free item for your enjoyment.  
Stop by and enter to win a new item each week.  Entry boxes can be found on specially marked displays.  Grab some of your favorite libations and be sure to enter each week before noon on Thursday.  Winners will be drawn on Thursdays and will be able to make arrangements to pick up they're loot on Friday.
New entry boxes will go up on Fridays and the FUN continues with another chance to win a new item. 
Stop by the store each week or check back here to see what the next giveaway item will be. 
Enter Today!
Enter to Win Our Last 2021 Giveaway!
Campus West Liquors and Firestone Walker Brewing are teaming up for our Fall Giveaway Extravaganza.
Stop by Campus West Liquors to pick up some Firestone Walker Brews and Enter to win a  "805" Snow Board Entry box will be on the Front Counters of the store. You must be 21 or older to enter and win.
The Entry Box will be up until noon Thursday December 16th. The winner will be notified Thursday and can make arrangements to pick up the Snow Board on Friday.  Be ready to win our Last Giveaway for 2021!
Campus West Liquors, your Fall Giveaway Headquarters
WE NOW DELIVER
Using Drizly, Download the App Today!
WE NOW DELIVER!
Using the Drizly App we now deliver. Download the Drizly App on your phone and you are ready for your first delivery order from Campus West Liquors.
Delivery hours are between 1:00 PM -9:00 PM everyday. There is a minimum order amount to meet and a $5.00 delivery fee for each order. Our goal is to have your order to your house in under 1 hour, hopefully in less time.
Let's Get started Today!
In Store Hand Sells & Tastings
Stop in during these scheduled hand sells or Tastings for Great Product Information, Special Pricing, and some Surprises!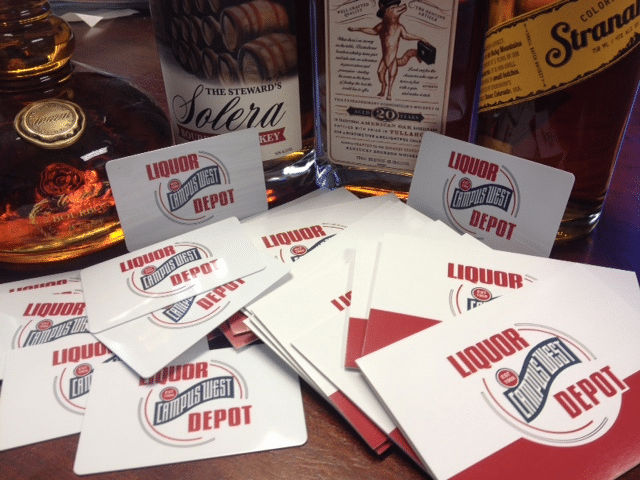 GET YOURS TODAY!!
A Terrific Gift Idea for that hard to buy for Friend or Family Member. Perfect for Graduations, Birthdays and Holidays!
Campus West Liquor Depot Gift Cards are on everyone's wish list. Purchase one and make someone's wish come true!
It's Back!! Enter to Win a $100 Gift Card!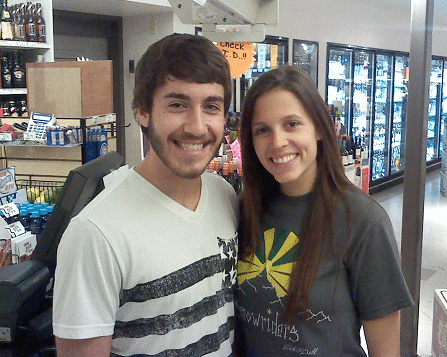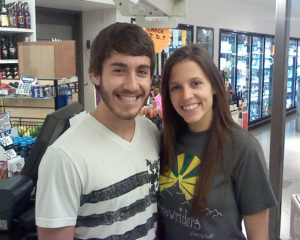 Just by signing up for our Email Club, you will automatically be entered into a drawing for a $100 Gift Card from Campus West Liquors!
Simply fill out the registration form to receive emails containing our beer, wine and liquor features as well as money saving coupons!
Sign up TODAY!
Offer expires 12/31/19
Sports Fans!
Ticket Stub Promotion!!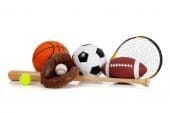 Calling All Sports Fans! All Month long we will be redeeming any Sporting Event Ticket Stub taking place in Colorado for 15% off your entire purchase. All you need to do is bring in a ticket stub from any Colorado Sporting Event. Basketball, Hockey, Football, Lacrosse, it doesn't matter. If you support any Colorado Team we will thank you with 15% Off your purchase.
Sale items, kegs and cigarettes are excluded as always. So go to a game, any game and save some dough!!