Odell Brewing Company Doug, Wynne and Corkie Odell started their brewing odyssey in 1989 in a converted 1915 grain elevator located on the outskirts of downtown Fort Collins. Odell's was just the second microbrewery to open in Colorado. Flash forward to 1994 and you'll find their newly constructed brewery, a vast 8,000 square feet, brewing 8,300 barrels of beer. By 2009, having outgrown every inch and aspect of their brewery, they doubled the plant size to 45,000 square feet and sold 45,000 barrels of beer. Today they are still dedicated to sharing their passion for delicious beer with an ever-growing family of fans. Experimentation with beer recipes, barrel aging and yeast cultivation coupled with a dedication to their customers keeps their creative juices flowing and their reputation for excellent, innovative beers growing.
Now $18.39! 12pk - 12oz Cans
90 Shilling: was inspired by traditional Scottish ale. By lighting the robust Scottish ale they created an irresistibly smooth and delicious medium-bodied amber ale. This original ale is brilliantly refreshing, and worth every shilling! (5.3%ABV & 271IBU's)
Odell IPA: takes the traditional IPA, originally shipped from England to India in the 1700′s, and makes it bolder and more flavorful – American Style. They added new varieties of highly aromatic American hops to create a distinctive bitterness profile and an incredible hop character. (7.0%ABV 60IBU's)
Odell Sippin Pretty: is Odell's Fruited Sour Ale. Loaded with a unique blend of açai, guava, and elderberry, and balanced with a delicate addition of Himalayan pink sea salt, this beer pops with a bright ruby color and a refreshing tart finish. So sit back, relax, and sip on something pretty. (4.5%ABV NO IBU's)
Drumroll APA This is an unfiltered American Pale Ale. A bold, juicy, citrus-inspired and tropically hop forward APA that looks and tastes like pineapple, orange, mango, and grapefruit. The complex fruit character is the result of the careful combination of the best current crop year hops with no fruit or juice addition necessary. Only Available in cans and it's delicious.(5.3%ABV & 42IBU'S)
Mountain Standard This Mountain Style IPA is brewed with modern, American hop varieties which bring tropical hop aromas of pineapple, orange, and mango. To accentuate juicy hop aromas without using adjuncts or fruit, Mountain Standard IPA is triple dry-hopped. The result is an extremely drinkable IPA bursting with bright hop flavors, low bitterness, and a slight haze.(6.5% ABV, 39 IBU'S )
Montage Variety Packs These hand selected variety packs contain old favorites, seasonal and pilot system brews that are sure to please. Available with different combinations in cans and bottles.
Try a 12pk-12oz cans for Only $12.49
Odell  Lagerado This Great Lager uses only premium malts and noble, English hops. This crisp and clean lager was brewed in Colorado, for Colorado, and all the things that make it home. 5% ABV, 12 IBU's
Stop by and pick up some 12pk-12oz cans. for only $12.49 while they last! Feel free to Guzzle down as much of this refreshing Brew as you like!
We now Deliver using Drizly!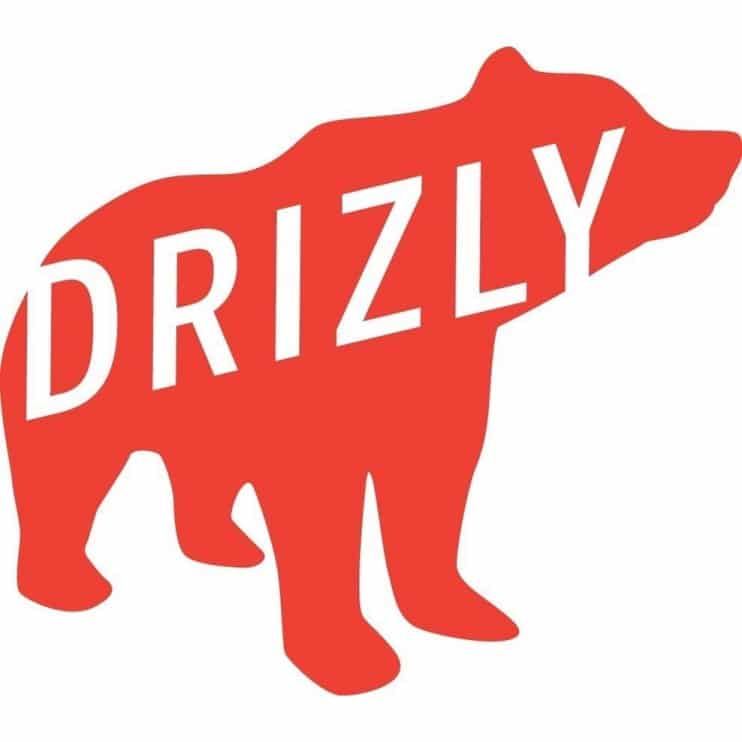 Download the Drizly App today and start receiving deliveries from your favorite Liquor store Campus West Liquors.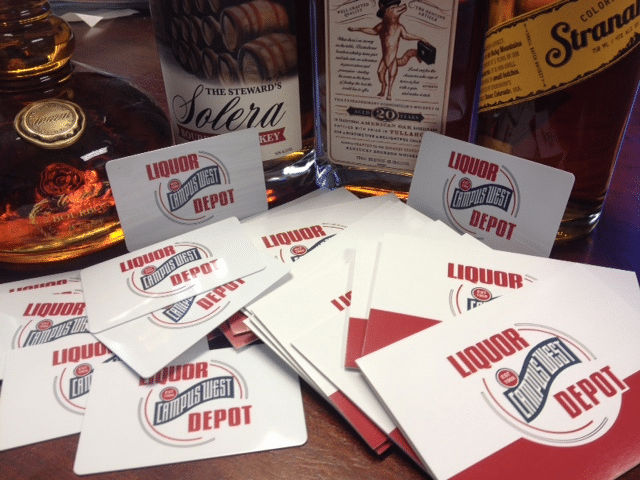 GET YOURS TODAY!!
A Terrific Gift Idea for that hard to buy for Friend or Family Member. Perfect for Graduations, Birthdays and Holidays!
Campus West Liquor Depot Gift Cards are on everyone's wish list. Purchase one and make someone's wish come true!
Sports Fans!
Ticket Stub Promotion!!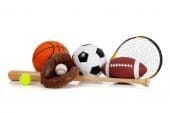 Calling All Sports Fans! All Month long we will be redeeming any Sporting Event Ticket Stub taking place in Colorado for 15% off your entire purchase. All you need to do is bring in a ticket stub from any Colorado Sporting Event. Basketball, Hockey, Football, Lacrosse, it doesn't matter. If you support any Colorado Team we will thank you with 15% Off your purchase.
Sale items, kegs and cigarettes are excluded as always. So go to a game, any game and save some dough!!