Ska Brewing Company
IT TAKES CHARACTERS TO BREW BEER WITH CHARACTER Somewhere in Durango Colorado, in the year nineteen hundred and ninety-five, two guys named Dave and Bill learned that while they loved gulping down good beer, they weren't yet old enough to buy it. They figured an answer to their quandary would appear if they drank enough and listened to enough thinking music, also known as Ska. On the second Skaturday of Skatember it hit them. If they brewed their own beer they'd have all the beer they could ever want. And while they were at it, why not brew the most magnificent suds ever quaffed in their neck of the woods…or any other neck for that matter.
Elsewhere in the world forces were conspiring to conglomerize and corporatize all of beerdom. Wheels were in motion to turn what was once an art mastered by those attracted to the science of handys, into a mechanized mire of swill so sullen it zombifies all who drink it. The black clouds of an evil empire were gathering, with one singular, maniacal mission - take total control and destroy the craft of brewing forever. Little did our heroes know that it would be up to them to save us all and make the world safe for good tasty beer once more...
The Ska Brewing story continues....
Now Only $8.99 6pk - 12oz cans
Ska Brewing offers Premium Beers Without Being Pretentious. They take pride in every batch of beer produced. Using only the purest ingredients, and carefully coaxing their beer until it reaches optimum flavor.
Ska Brewing Modus Hoperandi IPA An American-style India Pale Ale with a deep golden-orange color. Bitter and hoppy, with a surprisingly smooth finish. Strong citrus aromas followed by pine rise from the glass. As it moves across your tongue... bitterness... following close behind is a melding of citrus and pine with light caramel sweetness. 6.8% ABV 88 IBU's
Ska Modus Mandarina IPA A unique twist on Modus Hoperandi, this citrus IPA is dry-hopped with a generous portion of Mandarina Bavaria hops and brewed with sweet orange peels. The dry-hopped addition of the Mandarina Bavaria give the beer a distinct aroma of tangerine and citrus, the orange peels added to the beer also give it just a subtle touch of orange in the flavor profile. 6.8% ABV 88 IBU's
Ska Pink Vapor Stew Sour Ale A tropical medley of citrus, sour and tart flavors blended together originally for their 21st Anniversary party. Citra and Belma hops combine with beets, carrots, ginger and apples turning this brew into a pink vapor stew! 5.1% ABV 20 IBU's
Ska The Hazy IPA This full-bodied, luscious IPA is rich with citrus and tropical fruit notes, obtained through a variety of proprietary hopping techniques. Hops – Citra, Idaho 7, El Dorado, Galaxy & Bravo. 6.5% ABV 30 IBU'S
Ska Tropical Hazy IPA This tropical hazy has low actual bitterness and a soft malt body allowing the bright fruity characters to shine! With a plush mouth feel, this Hazy IPA explodes with pineapple and papaya flavors, supplementing the tropical hop flavors of Cashmere and Idaho. 7.6% ABV 30 IBU's
These great Ska Brews are featured all month at $8.99 6pk cans. You save Big!
We now Deliver using Drizly!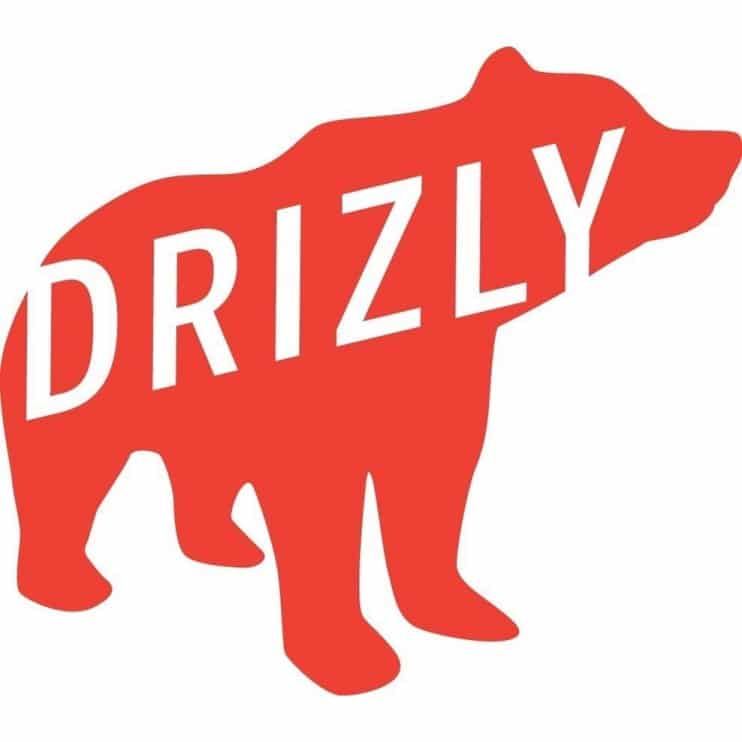 Download the Drizly App today and start receiving deliveries from your favorite Liquor store Campus West Liquors.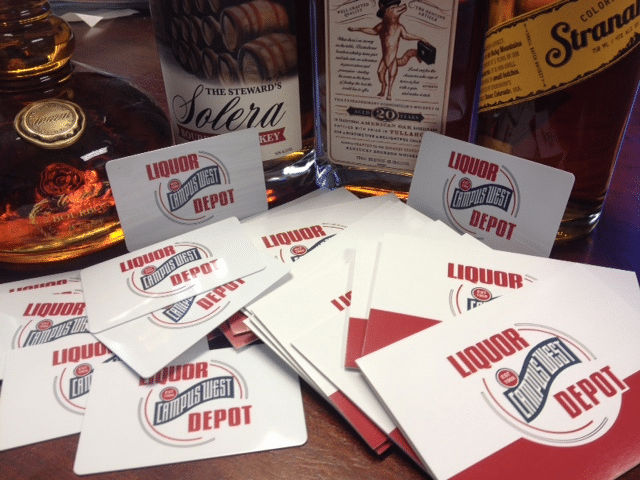 GET YOURS TODAY!!
A Terrific Gift Idea for that hard to buy for Friend or Family Member. Perfect for Graduations, Birthdays and Holidays!
Campus West Liquor Depot Gift Cards are on everyone's wish list. Purchase one and make someone's wish come true!
Sports Fans!
Ticket Stub Promotion!!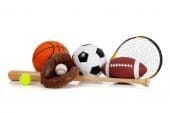 Calling All Sports Fans! All Month long we will be redeeming any Sporting Event Ticket Stub taking place in Colorado for 15% off your entire purchase. All you need to do is bring in a ticket stub from any Colorado Sporting Event. Basketball, Hockey, Football, Lacrosse, it doesn't matter. If you support any Colorado Team we will thank you with 15% Off your purchase.
Sale items, kegs and cigarettes are excluded as always. So go to a game, any game and save some dough!!