The Lagunitas Brewing Company is a brewery founded in 1993 in Lagunitas, California. The Lagunitas Brewing Co. was not so much founded as it was willed into being by the unspoken desire of supportive beer-lovers in Northern California to nurture their creation and urge them forward to fulfill the unifying needs of that same beer-loving diaspora from coast to coast and beyond.
Lagunitas is known for iconoclastic interpretations of traditional beer styles, and irreverent descriptive text and stories on their packaging as well as producing terrific beers.
Try them all this month at our great Craft Beer of the Month price.
Lagunitas Brewing, A Sweet Deal!
Lagunitas IPA was their first seasonal way back in 1995. The recipe was formulated with malt and hops working together to balance it all out on your tastebuds so you can knock back more than one without wearing yourself out. Big on the aroma with a hoppy-sweet finish that'll leave you wanting another sip. Only $8.99 a 6pk!
Lagunitas Little Sumpin' Sumpin' Ale is a truly unique style featuring a strong hop finish on a silky body. Way smooth and silky with a nice wheatly-esque-ishness. A hoppy pale wheat ale that is great for IPA fans but so smooth that the hefeweizen fans dig it too. Only $8.99 a 6pk!
Lagunitas Maximus Originally made in 1996 to be a bigger, badder version of their favorite style. It is still made the same way today "big and bad". Only $9.49 a 6pk!
The StereoHopic Series channels a 25+year hop love affair into a spotlight on two special varietals at a time - and the interestingnesss that happens between. Only $9.49 a 6pk!
The first volume shows what happens when New Zealand's citrus/mango-y specialty, Nelson Sauvin, & one of Yakima's heavy hitters, Mosaic, get together. It's truly the best of both hemispheres. (Hurry almost Out!)
The second volume shows what happens when the elusive Alsatian Elixir hop and its red-wine grape notes mingle with Yakima's new noble & floral Loral hops...Now, kick off your kicks, kick back, crack one open, tune out, turn on, and enjoy this StereoHopic Sound.
Be sure to try a 6pk of these great Lagunitas Brews before the end of the month. You'll Save Big!
We now Deliver using Drizly!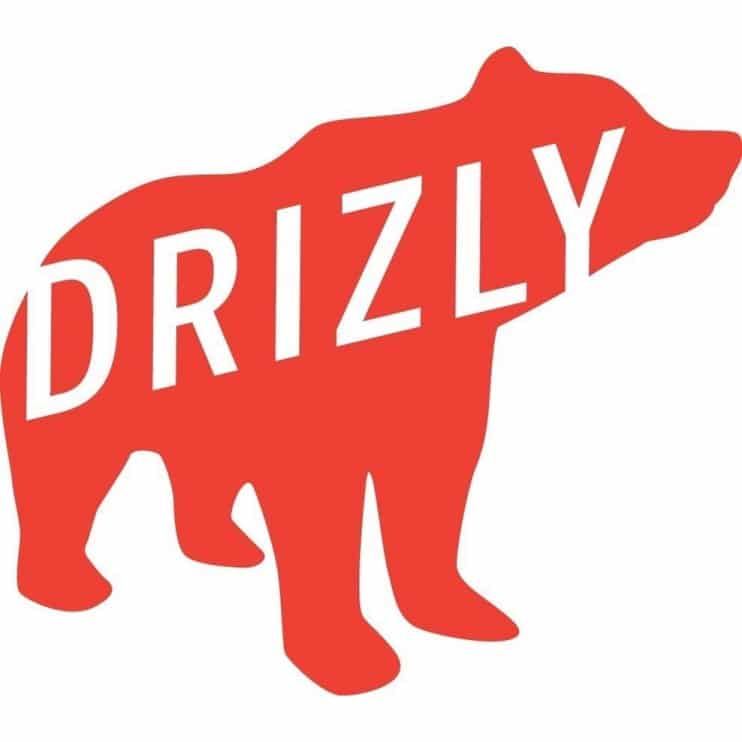 Download the Drizly App today and start receiving deliveries from your favorite Liquor store Campus West Liquors.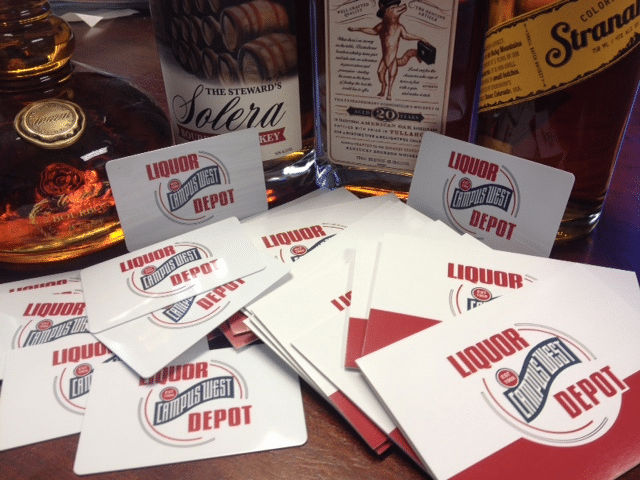 GET YOURS TODAY!!
A Terrific Gift Idea for that hard to buy for Friend or Family Member. Perfect for Graduations, Birthdays and Holidays!
Campus West Liquor Depot Gift Cards are on everyone's wish list. Purchase one and make someone's wish come true!
Sports Fans!
Ticket Stub Promotion!!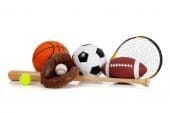 Calling All Sports Fans! All Month long we will be redeeming any Sporting Event Ticket Stub taking place in Colorado for 15% off your entire purchase. All you need to do is bring in a ticket stub from any Colorado Sporting Event. Basketball, Hockey, Football, Lacrosse, it doesn't matter. If you support any Colorado Team we will thank you with 15% Off your purchase.
Sale items, kegs and cigarettes are excluded as always. So go to a game, any game and save some dough!!