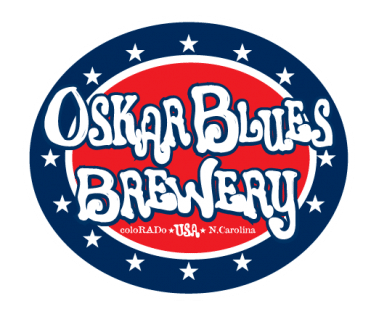 Now Only $17.99!        15pk - 12oz Cans            YOU SAVE BIG!
Oskar Blues Dale's Pale Ale 15pk This voluminously hopped mutha delivers a hoppy nose and assertive-but-balanced flavors of pale malts and citrusy floral hops from start to finish. Oskar Blues launched its canning ops in 2002, brewing and hand-canning Dale's Pale Ale in the Lyons, Colorado, brewpub. America's first-craft-canned mountain Pale is a hearty, critically acclaimed trailblazer.  (6.5% ABV )
Oskar Blues Canarchy Variety 12pk  This Variety Pack contains hand selected Hazy I.P.A's from Breweries around the country. Cigar City's "Fancy Papers" (Florida), Deep Ellum "Confidence" (Texas), Perin "Call me Hazy" (Michigan), and Oskar Blues "Thick Haze" (Colorado).  All four are combined in this tasty 12 pack.
Oskar Blues Canundrum Variety 15pk  This variety 15pk contains  Dale's Pale Ale, Mama's Pils, Pinner IPA, G'Knight IPA , and the current Can O Bliss Hazy IPA. A terrific variety of Oskar Blues Brewing's lineup of brews.
Try them all at our great Craft Beer Featured price of $17.99 12pk or 15pk cans all August.
Now Only $15.69!        12pk - 12oz Cans            YOU SAVE BIG!
SweetWater 420 Pale Ale 12pk SweetWater's most popular brew! A tasty West Coast style Extra Pale Ale accentuated with a stimulating hop character. First conceived in our bat cave on 4/20, this kind of beer keeps the wheels on the bus going round and round! (5.7% ABV , 39 IBU's)
SweetWater Hazy IPA 12pk:  SweetWater has endowed this straight up juice bomb with a double dry hop of Mosaic, Citra, El Dorado and Azacca for a blast of mango, stone fruit, lime and pine. It's not a mirage, but a tasty refreshing oasis in your pursuit of haziness. (6.2% ABV, 45 IBU's)
SweetWater Variety 12pk ; Along with the above mentioned 420 Hazy IPA this variety 12pk includes: IPA, High Light LoCal Early IPA, & Goin Coastal Pineapple IPA
Sweetwater IPA:  This mammoth IPA is defined by generous quantities of juicy American hops. The extensive dry hopping process contributes to its bright and flavorful character. This beer is unfiltered to leave all the natural flavors intact and bottle conditioned to stay super fresh. (6.3% ABV, 50 IBU's).
SweetWater High Light Lo-Cal Easy IPA: Never sacrifice flavor for drinkability. SweetWater brews this session 4% IPA with sticky Hop Hash to keep the hop chop high, the calories low, and the ABV mellow. Crisp, crushable – the High Light of your day. (4.0% ABV, 25 IBU's).
SweetWater Going Coastal IPA with Pineapple:  Slip into some sunshine and step off the grid by Goin' Coastal with this pineapple laced IPA. The bright aromas of the five citrus hop additions are accentuated by the tropical fruit of the pineapple. And just like those three day weekends, its finish is quick. Golden copper in color with a full malt bill to bring the balance to our year round offering. (6.1% ABV, 45 IBU's).
Try them all at our great Craft Beer Featured price of $15.69 12pk  cans all August.
We now Deliver using Drizly!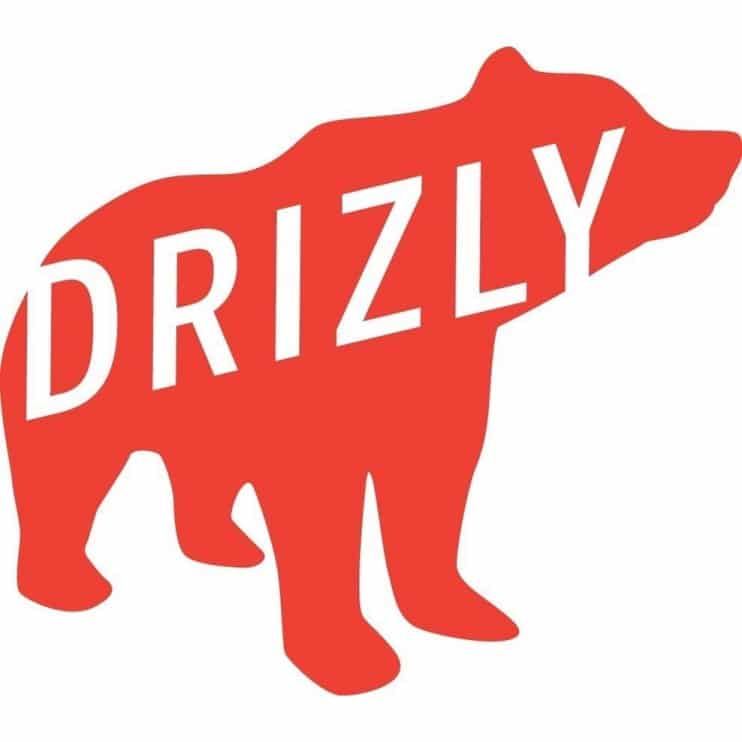 Download the Drizly App today and start receiving deliveries from your favorite Liquor store Campus West Liquors.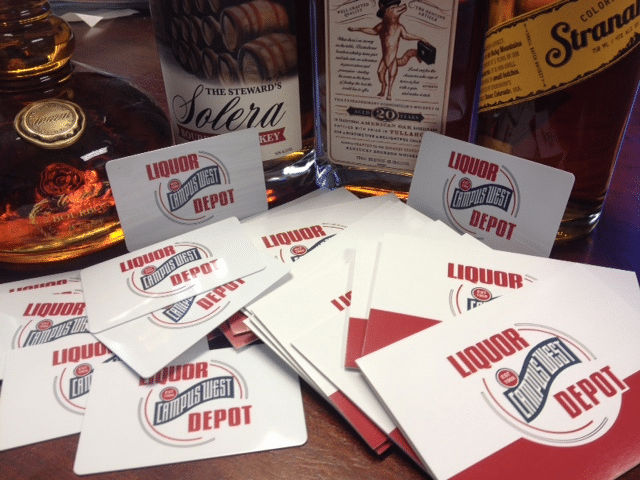 GET YOURS TODAY!!
A Terrific Gift Idea for that hard to buy for Friend or Family Member. Perfect for Graduations, Birthdays and Holidays!
Campus West Liquor Depot Gift Cards are on everyone's wish list. Purchase one and make someone's wish come true!
Sports Fans!
Ticket Stub Promotion!!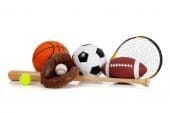 Calling All Sports Fans! All Month long we will be redeeming any Sporting Event Ticket Stub taking place in Colorado for 15% off your entire purchase. All you need to do is bring in a ticket stub from any Colorado Sporting Event. Basketball, Hockey, Football, Lacrosse, it doesn't matter. If you support any Colorado Team we will thank you with 15% Off your purchase.
Sale items, kegs and cigarettes are excluded as always. So go to a game, any game and save some dough!!