Proper Twelve Only $24.99
A PROPER WHISKEY Founder, Conor McGregor, and his team searched for a place and people that shared the same passion for Ireland and its whiskey. He found this at the oldest whiskey distillery on the Isle of Ireland and with his master distiller created a unique and special blend.
Proper No. Twelve's Triple Distilled Irish Whiskey is an ultra-smooth blend of golden grain and single malt with hints of vanilla, honey and toasted wood for a rich complexity.
The finest barley is steeped, germinated and gently air dried. Using a traditional roller mill, the malt barley is then turned into a fine grist.
After mashing, the natural fermentation process produces the wash (essentially beer) with over 8% alcohol.
The traditional triple distillation method uses copper pot stills, which create and fine-tune the proper character. After the first distillation, the strength of the spirit is increased through a second distillation with a low wine still. A third distillation in the spirit still, creates a cut above 80% alcohol. This captures the heart of the spirit.
Their coopers hand-select the finest former bourbon barrels in which to age proper whiskey. The spirit slowly ages developing through the years flavors of vanilla, honey and toasted wood.
The blending of sweet Irish grain spirit and single malt Irish whiskey lies at the heart of Proper No. Twelve. Their Master Distiller selects casks that hold the rich character needed to craft Proper No. Twelve Whiskey.
Great Whiskey, Great Price!
Tito's Vodka $19.99 750ml Btl. Saves $2.00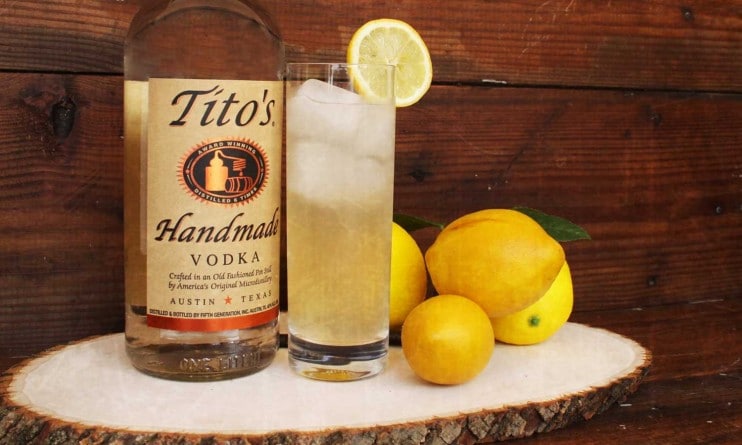 Tito's Handmade Vodka is produced in Austin at Texas' oldest legal distillery. It is made in batches, using old-fashioned pot stills, and every batch is taste-tested. Tito's Handmade Vodka is designed to be savored by spirit connoisseurs and everyday drinkers alike. Their process, similar to those used to make fine single malt scotches and high-end French cognacs, requires more skill and effort than others, but it's well worth it.
Quickly becoming a favorite across the country, try it at our great price today!!
We now Deliver using Drizly!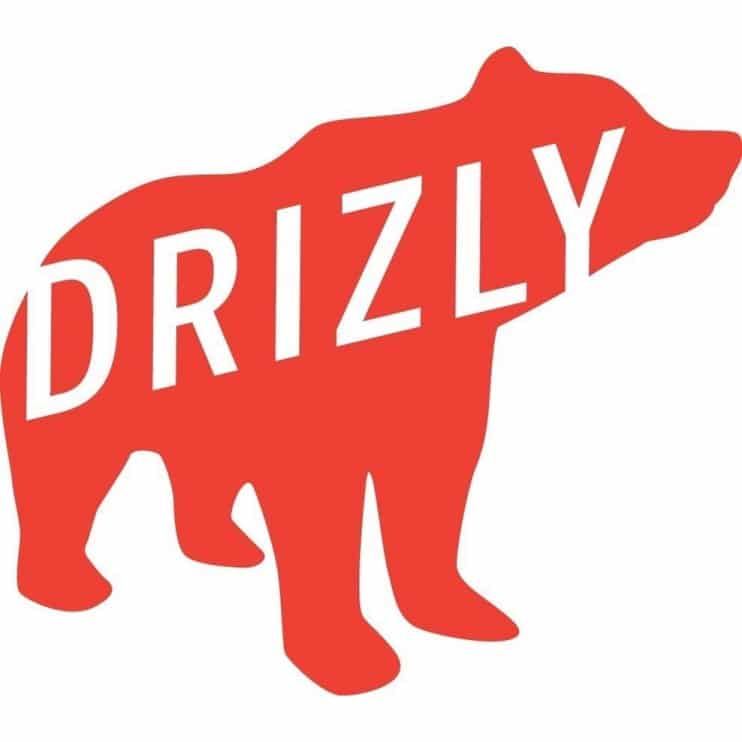 Download the Drizly App today and start receiving deliveries from your favorite Liquor store Campus West Liquors.
NEW ARRIVAL! Skrewball Peanut Butter Whiskey
Skrewball Peanut Butter Whiskey
On one side, you have good ol' whiskey - On the other, we have peanut butter - Little did you know, these two blend together quite phenomenally. In fact, they go together so well, they make PB&J jealous. It's nearly impossible to just have one of this delicious treat. But we have to warn you - a night with Skrewball is bound to get a little nutty.
Born in Ocean Beach, California, Skrewball started from the passion of a bartender and foodie who owned a local watering hole. His bar and restaurant is known for its band of misfits, black sheep and Skrewballs. When he first combined his favorite classics—peanut butter and whiskey—to create the most delicious shot, many snubbed their nose at this idea. But, it didn't take long before it became their signature shot. He teamed up with his wife to create Skrewball Peanut Butter Whiskey—and to their surprise, ended up creating something even better than the original shot. So, join with them, Grab a bottle and release your inner black sheep!
Pyrat Rum Only $23.99 a 750ml. SAVE BIG!
Pyrat XO Reserve is a complex yet mellow blend of select Caribbean Rums, aged up to 15 years in French Limousin and American sweet oak barrels. Its handcrafted decanter is fashioned after relic rum bottles once hoarded by pirates and ship captains in the 1800's. In tribute to the true Pyrat spirit of social enlightenment, each bottle is adorned with the image of Hoti, patron saint and protector of furtune-tellers and bartenders.
96 points Wine Enthusiast. Super premium rum from the British West Indies, rich dark color and hints of heavy molasses with an extremely smooth finish. Great straight or on the rocks!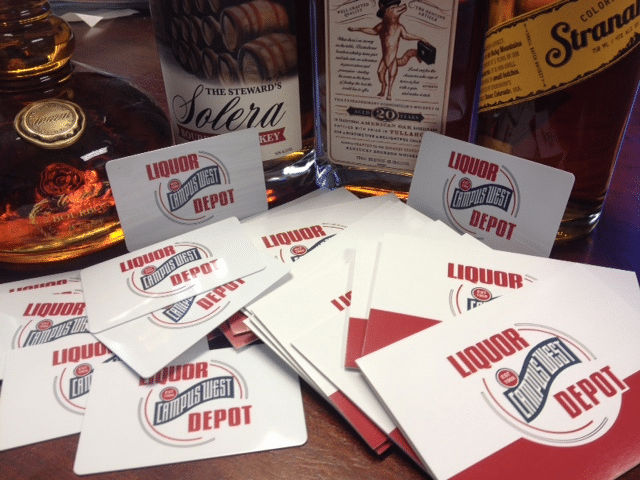 GET YOURS TODAY!!
A Terrific Gift Idea for that hard to buy for Friend or Family Member. Perfect for Graduations, Birthdays and Holidays!
Campus West Liquor Depot Gift Cards are on everyone's wish list. Purchase one and make someone's wish come true!