Muirwood Wines
Muirwood is a line of limited production wines grown, produced and bottled from vineyards along California's Central Coast. Located in the premium grape-growing appellations of Monterey and Arroyo Seco, their vineyards yield intense, full-flavored fruit of exceptional quality. For the Muirwood collection, the winemaker selects the finest fruit, and then handcrafts the wine with extraordinary attention and care to produce distinctive wines with great nuance and depth. The finest Muirwood has to offer.
Muirwood  Pinot Noir blends the characteristics of six distinct lots to create a wine of remarkable nuance and complexity. Grown on their Sutter Ranch at the mouth of the Arroyo Seco Canyon, the strengths of each lot are blended to produce a well-structured wine, with intense color, soft tannins, and a silky body. New French and seasoned oak barrels add a velvety texture to generous berry and cherry flavors. Featued at $13.99, a tremendous value for this quality Pinot Noir.
Muirwood  Chardonnay is handcrafted from grapes grown on their Zanetta Vineyard located in the Arroyo Seco appellation of California's Central Coast. Unique vineyard conditions, which extend the growing season, result in wines with bright acidity and generous tropical and citrus fruit flavors. Barrel fermentation and ten months Sur lie aging enhance the complexity and depth of this memorable Chardonnay.
Muirwood  Sauvignon Blanc is handcrafted from grapes grown on the Muirwood family's Suter Vineyard in Monterey County. Planted over 40 years ago, their vineyards were one of the first in Arroyo Seco to use the Sauvignon Blanc Musque clone. With a slight peach and Meyer lemon beginning, our Sauvignon Blanc delivers a well-balanced finish of tangerine and grapefruit. The perfect companion to shellfish, herbed goat cheese or simply on its own.
The Chardonnay and Sauvignon Blanc are being featured for only $10.99 a 750ml btl.
Muirwood  Cabernet Sauvignon, the finest grapes were selected from the Vaquero vineyard located in the Arroyo Seco appellation and then the winemaker handcrafted the wine to create this signature experience. With its abundant black currant and berry tones, this fine wine compliments a variety of roast meats and cheeses. Barrel-aging the wine for twelve months before bottling softens the tannins and produced this supple, lush wine ready to be enjoyed today. Featured at $12.99, a great price for this wine.
Shooting Star Only $12.99! Save Big $!
Shooting Star Cabernet Sauvignon It's all about red volcanic soils in Lake County. Three vineyards provide the grapes, all of them planted above 1400 feet. The wine ages in American oak for 15 months and is bottled with aromas and flavors of dark red fruit, a hint of herb, Black cherry and tobacco with soft, yet lingering tannins.
This Cabernet Sauvignon pairs well with Leg of lamb roasted with fresh rosemary, and garlic, grilled flank steaks or try with an aged Gouda cheese.
Shooting Star Chardonnay
Unique among their Chardonnays, they ferment this wine in stainless steel tank, with practically no barrel aging in order to preserve the bright fruit of the wine. This Chardonnay shows melon, citrus and mineral characteristics with a hint of stone fruit flavors and bright acidity.
Shooting Star Chardonnay is delicious with crab cakes, or scallops served with a fresh vegetable risotto.
Shooting Star Sauvignon Blanc Winemaking for this varietal is straightforward. The grapes are picked early morning (before dawn), delivered in the coolest part of the morning, crushed and pressed off the skins. The juice is then settled for 24 hours and racked off the lees. The fermentation begins at a cool 50 degrees and finishes up about 3 weeks later. The stainless-steel fermentation and aging preserves the freshness of this wine. This Sauvignon Blanc shows off the great growing region of Lake County, crisp acidity with aromas are of guava and citrus zest, with flavors of passion fruit, pineapple, and pink grapefruit.
Pair this wine with marinated shrimp, grilled sea bass with asparagus and hollandaise, or a simple crostini of chevre and lemon zest.
Shooting Star Pinot Noir This Pinot Noir is aged 9 months in French and Hungarian oak. Aromas are of cranberry, cherry, and spice, followed by flavors of cherries, dried figs and cocoa, this wine finishes elegantly with cinnamon and white pepper.
Try this wine paired with a variety of dishes, such as cherry glazed duck breast, Leek & pecorino pizza, roasted mushroom and feta tart, or fig and paté bruschetta.
Pick up a bottle or two this week. I think you'll agree they are well worth the $12.99 price tag.
Ava Grace Wines $9.99 750ml btl! You Save $2.00
LIVE GRACEFULLY
AVA Grace® celebrates the delicate beauty and rich terrain of the vineyard where sunshine, soil, and vibrant flavors abound. Ava, meaning life, is truly the inspiration behind the collection. The life found weaving in and out of the vines everyday add layers of depth and complexity to each varietal, from how long the grapes were touched by the sun to the fragrant wildflowers blooming freely throughout. Ava Grace promises graceful moments with every long-lasting sip.
Ava Grace Pinot Grigio Zesty and Bright Ava Grace Pinot Grigio is zesty and bright, with stone fruit aromas. A crisp, medium-bodied mouth feel is rounded out with flavors of honeysuckle and lime that envelop the palate.
Ava Grace Red Blend Berries, Spice, Elegant Ava Grace Red Blend exhibits notes of blackberries and raspberries, with hints of spice. The palate is clean, with flavors of cranberries, roses and a touch of rhubarb. A lingering finish is touched by notes of vanilla and dark cherries.
Ava Grace Sauvignon Blanc Citrus, Floral, Refined Ava Grace Sauvignon Blanc boasts notes of tropical fruit flavors and balanced acidity. Fresh aromas of grapefruit, gooseberry and melon fill the nose while the rich body leads to a refined finish on the palate.
Ava Grace Rose Fruity, Floral, Delicate Ava Grace Rosé is bright with a nose of wild roses. The palate showcases a fresh, crisp, dry style, boasting with flavors of apricot, honeysuckle, and balanced acidity. A silky, medium-bodied mouth feel is rounded out with a delicately dry finish.
Try these four wines from Ava Grace for the great price of $9.99 while our feature lasts.
GET YOURS TODAY!!
A Terrific Gift Idea for that hard to buy for Friend or Family Member. Perfect for Graduations, Birthdays and Holidays!
Campus West Liquor Depot Gift Cards are on everyone's wish list. Purchase one and make someone's wish come true!
We now Deliver using Drizly!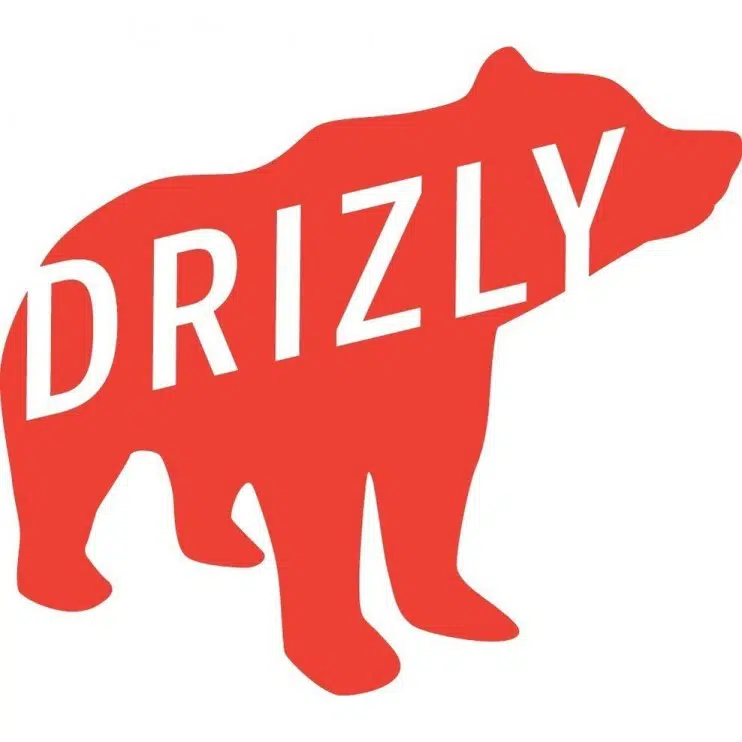 Download the Drizly App today and start receiving deliveries from your favorite Liquor store Campus West Liquors.
New! "Two for" Wine Section
"Two for Wines" Come in and check out our "Two for" wine section. Over 50 wines to choose from. Pick any two or more wines and receive their "two for" pricing. Perfect for trying something new and getting rewarded with a lower price,
Try some new wines today!
Terrazas Altos del Plata Malbec Only $9.99! You Save Big!
Terrazaz Altos del Plata Malbec
Growing Region: Wines of Altos del Plata come from one of most surprising landscapes within the peaks of the Andes mountain range, the Cordón del Plata. This astonishing terroir provides perfect conditions and the ideal elevation at which to bring out each variety's maximum potential.
Vintage Notes: Growing conditions provided wines with good natural acidity, fresh aromatic profiles and plenty of juiciness, length and elegance.
Tasting Notes: Red with purple highlights. Predominant aromas of black fruits as plum and berries in harmony with toasted hints and spicy notes of white pepper. Fruity and fresh profile. Presence of a slight toasted touch due to its barrel aging.
Pick up a bottle or two this week. I think you'll agree it is well worth the $9.99 price tag.
Sliver Palm Cab
This Terrific Cabernet is being Featured for $15.99 750ml btl. You'll save Big!
Winemaker's Notes: 2013 was an amazing vintage. We were blessed with a warm summer devoid of any brutal heat spikes. Cabernet was abundant and ripe flavors, soft tannins and complexity are the hallmarks of the vintage. Our Silver Palm Cabernet relies heavily on grapes grown in Mendocino County, which provides the soft, black cherry flavors to the wine. We used Sonoma County Merlot to add plushness to the palate and small amount of Cabernet Franc for spice and to round out the finish. Varietal Composition 82% Cabernet Sauvignon, 16% Merlot, 2% Cabernet Franc
A Great Value! Pick up a bottle today! While they last!