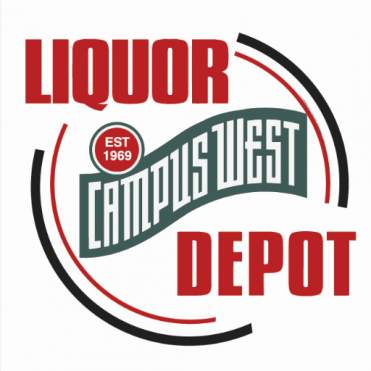 Another Spring Giveaway!
We teamed up with our friends from Odell and Breckenridge Breweries for more Spring Giveaway Promotions.  Stop in anytime this May to enter to win an Odell Paddle Board and Concert Tickets to a Revitalist Concert at the Breckenridge Brewery.  
The entry box can be found on the Odell and Breckenridge displays at the front of the store.
You can also enjoy Odell 12pks at a featured price the entire month of May. Drink  great beers and enter to win!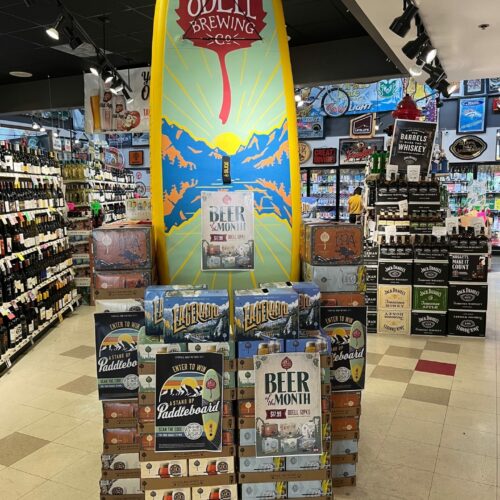 WE HAD SOME GREAT GIVEAWAYS!!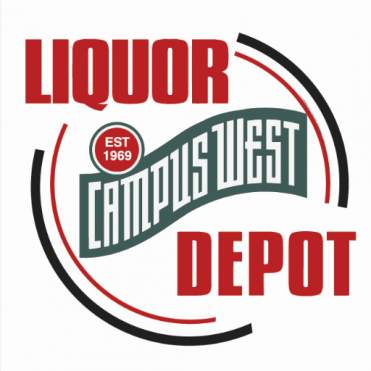 Our Fall Giveaway Extravaganza!
We teamed up with several of our friends for a special Fall Giveaway Promotion.  Each week this Fall we gave away one Free item for your enjoyment.  
Congratulations to all our winners!!  All they did was stop by and enter to win a new item each week.  Entry boxes were found on specially marked displays.
Stay tuned for our Next Giveaway!
WE NOW DELIVER
Using Drizly, Download the App Today!
WE NOW DELIVER!
Using the Drizly App we now deliver. Download the Drizly App on your phone and you are ready for your first delivery order from Campus West Liquors.
Delivery hours are between 1:00 PM -9:00 PM everyday. There is a minimum order amount to meet and a $5.00 delivery fee for each order. Our goal is to have your order to your house in under 1 hour, hopefully in less time.
Let's Get started Today!
In Store Hand Sells & Tastings
Stop in during these scheduled hand sells or Tastings for Great Product Information, Special Pricing, and some Surprises!
Odell Brewing Hand Sell
Odell Brewing Hand sell: an Odell representative will be here Friday October 8th from 4:00-6:00 in conjunction with being our Craft Beer of the month and to Kick off the Fall Campus West Pub Crawl Giveaway.  They'll be hand selling their fine beers and have a few surprises for you.
Stop by during this promotion and take advantage of our special price on Odell Brewing's fine lineup of beer.
Downtown Toodeloo Rock & Rye!
Join us for a hand sell for Downtown Toodeloo Rock & Rye. Our favorite La Crosse Distilling representative will be here on Friday, October 22nd from 4:00-6:00.
The Perfect Opportunity to learn about their terrific product . Stop in and stock up on our special offer, just in time for Halloween!
Introducing Downtown Toodeloo Rock & Rye,
Downtown Toodeloo Rock and Rye draws upon inspiration from nineteenth century pharmacists and taverners who served this medicinal liquor to treat ailments like the common cold, hay fever or even a case of the blues. La Crosse Distilling's High Rye Light Whiskey is the foundation for this playful spirit married with Wisconsin made maple syrup, crystallized honey, cranberries, oranges and lemon peel.
This rye whiskey is versatile and can be used in a variety of cocktails or served with mixers such as ginger beer. It also goes down easy on its own or simply with seltzer water, which will allow you to enjoy all of the flavor from the oranges, lemons, maple syrup and honey.
GET YOURS TODAY!!
A Terrific Gift Idea for that hard to buy for Friend or Family Member. Perfect for Graduations, Birthdays and Holidays!
Campus West Liquor Depot Gift Cards are on everyone's wish list. Purchase one and make someone's wish come true!
It's Back!! Enter to Win a $100 Gift Card!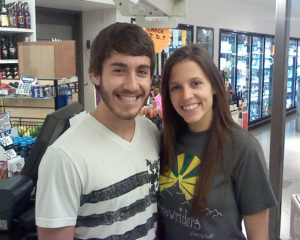 Just by signing up for our Email Club, you will automatically be entered into a drawing for a $100 Gift Card from Campus West Liquors!
Simply fill out the registration form to receive emails containing our beer, wine and liquor features as well as money saving coupons!
Sign up TODAY!
Offer expires 12/31/19
Sports Fans!
Ticket Stub Promotion!!
Calling All Sports Fans! All Month long we will be redeeming any Sporting Event Ticket Stub taking place in Colorado for 15% off your entire purchase. All you need to do is bring in a ticket stub from any Colorado Sporting Event. Basketball, Hockey, Football, Lacrosse, it doesn't matter. If you support any Colorado Team we will thank you with 15% Off your purchase.
Sale items, kegs and cigarettes are excluded as always. So go to a game, any game and save some dough!!